Impacting Lives for Eternity...

Our Mission:

To Provide a Christian atmosphere that will impact young lives with God's love while guiding their growth physically, emotionally, socially, cognitively and spiritually in preparation for their life and learning.



We are an Unlicensed Registered Ministry - Paths to Quality Level 3 which accepts Child Care Development Funds. We are also a State Registered On My Way Pre-K preschool. Scholarships are also available for qualifying families.

We operate Weekly from August - May.

AM Classes - 8:30AM - 11:30AM
Two's class : T/W
Three's class: T/W/Th
Four's & Young 5's: M/T/W/Th

Extend Day Classes - 8:30AM - 4:00PM
Two's classes-none available
Three's classes- full day options M/T/W/Th
Four's & Young 5's - full day options M/T/W/Th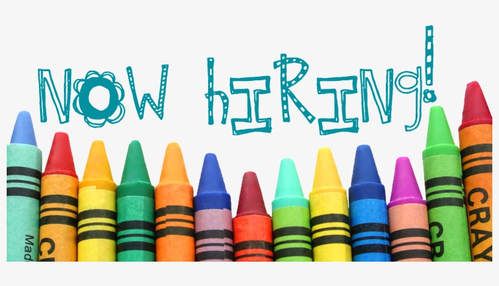 A great candidate is someone who is:
1.) love children aged 2-5
2.) over 18 years of age
3.) wants to work Part-time 20-30 hours/week
4.) can pass a background check and drug test
5.) has a high school diploma
6.) wants to sub

These requirements meet the Path to Quality 3 standards set by the State of Indiana. Please contact DeShawn Wert for more information 765-384-7932 or deshawnw@mtoliveumc.com

Thank you for your help in helping our preschool create disciples for God's Kingdom!
Resources for our Preschool Families:
Four areas of focus and measurement
provide high quality programming to families while meeting state requirements.
Implementing a planned curriculum that addresses the stages of child development:
Our educational planning references
Creative Curriculum
, which uses children's wonder and inquisitiveness in the learning process. Lessons are developed with children's interest in God's world by using play and choice making to grow critical thinking skills, problem solving and discovery. Additionally, we are adding a
Godly Play Room,
which is a storytelling curriculum tapping into a child's sense of wonder and awe about God, the world around us, and each of our places in it.
Preschool and church staff work together to ensure positive introductions to God's love and learning!
Demonstrating professional growth of staff in excess of licensing requirements:
Each teacher and aide participates in additional professional training annually including CPR, blood borne pathogens and State safety regulations. Teachers and aides also complete at least 20 hours of additional training ensuring that staff stay up to date on educational practices and provide the highest quality learning to families in the program.
Establishing a strategic plan:
The yearly parent surveys and conversations with staff help the Preschool Council to make our programming meaningful for the community. This included becoming a Paths to Quality Level 3 Preschool, so families can use CCDF vouchers, On My Way Mini-grants and church scholarships. These are open to families to provide the highest quality preschool at prices that are not beyond parent's ability to pay.
Facilitating family and staff input into the program:
The cooperation of parents and staff are the backbone of the program! It is through the talent and gifts families share with us, conversations about learning expectations, and planned collaborations between the staff and parents that improvements are made to programming. Annual parent surveys, parents involvement in fundraising events, and participation in positions open on the Mt. Olive Preschool Council (the governing body of the preschool) maintains and ensures high quality programming standards relevant for today 's learners in our community.
We'd love to hear from you. Fill out the form below to set up a tour at your convenience.
DeShawn was born in Northern Indiana and attended Purdue University,receiving a degree in Early Childhood Education. Later, she earned her Masters from Indiana Wesleyan University. DeShawn is married to Mike and they have three boys, a daughter-in-law, and two grandsons. She enjoys spending time with the many handsome men in her life! DeShawn loves providing families with a safe place to bring their children while parents pursue career goals and personal dreams. When not working, DeShawn enjoys reading, watching her grandsons play baseball and hockey, and discovering some of the most boring documentaries on TV! We are fortunate to have DeShawn on the team at Mt. Olive!


Lisa grew up in LaGrange, IN and studied early childhood education at Ball State. She was a Head Start teacher for several years before working for the Ft. Wayne Early Childhood Alliance. She and her husband, John, have two amazing kids they include in their family adventures- Hank and Faith. Lisa enjoys family game nights, SUDOKU, and NASCAR racing. Seeing the smiles on the children's faces when they come to school makes her smile too! A creative person, Lisa has won poetry contests and enjoys quilting and photography. She and John like to collect memorabilia from their favorite movies. So far, they have collected some amber from the Jurassic Park movie and have a Ready Player One coin. Who knows what they will add to their collection next? We are thankful to have all the talent and skills Miss Lisa Brings to Mt. Olive!
Licensed teacher and outdoor scientist extraordinaire! Has taught in public and private schools for over 25 years. Known for her loyalty, warm heart, and big laugh! Stephanie recently became a grandmother to twins.
Licensed elementary teacher and loving mom and wife! A bilingual speaker, fluent in Spanish and English. Has mad crafting skills and loves to decorate her home with children's art!
Lead Teacher 3's Class
& Extended Day Class
Jordyn grew up in the small town of Warren IN with her large and close knit family that includes her parents, two sisters, an older brother, 2 beautiful nieces and 2 handsome nephews! Her large family has expanded to include a loving boyfriend and their 'kids' on four legs- Tini and Rena! Jordyn won top honors receiving her Associate Degree in Early Childhood Education from Ivy Tech and plans on to get a bachelor's degree in Elementary Education in the future. A baller, Jordyn plays on a co-ed softball team for Warren and also coaches a fast-pitch girls team with her dad. Jordyn has hopes of traveling someday to visit Pompeii, Italy to see Mt. Vesuvius and learn more about the sad time from the volcanic eruption that happened there. Mt. Olive is very delighted to have Miss Jordyn on our preschool team working with our kiddos!


Carrie grew up in Converse, IN and attended OHUSC high school and received a Bachelors of Science from Indiana Wesleyan University. She and her son live with her parents who embrace the love of the silliness and shenanigans. Between the tomfoolery and fun, Carrie enjoys reading, watching Anime & Manga movies with her family. She is a gardener and raises herbs, as well as, crafting stained glass sun catchers and windows in her free time. Carrie enjoys watching young learners grow in confidence and shares the children's excitement in learning new skills. We are so fortunate to have a fun-loving person like Carrie on the preschool team sharing her talents with us!

Carson grew up in Converse IN and graduated from Oak Hill High School. She married her best friend, Jacob, and they have three- wonderful and ornery boys together. That means she never has a dull moment! Carson and her boys enjoy hiking nature trails, going on adventures and picnics. She loves watching her preschool kids learn new skills and gets excited watching their friendships grow. Carson's superpower is being able to accomplish over 100 different tasks while holding a child in with one arm! She has a china cabinet filled at home with rocks and broken pieces of glass that she and her "boys" have found on visits to the state parks and forests. Her favorite vacation spots are anywhere with mountains! This preschool mom turned into lead teacher is a great asset to Mt. Olive Preschool!





Darlene grew up in Saginaw MI with a brother and a sister. She is married to Bob (who is her best friend) and has two grown sons and a daughter. Darlene loves doting on her 5 great-grandchildren and has an extended family that includes many long-time friends, work, and church family! Once you are in Darlene's circle, you become like family to her! Darlene enjoys spending time with family and watching the Indianapolis Colts and Kansas City Chief football teams. She is our Godly Play teacher and enjoys the hugs from children and watching them wonder about God's truth. Darlene loves God's creation and enjoys hunting and arranging flowers. We are so fortunate to have Darlene on the preschool team at Mt. Olive UMC Preschool!
Katie grew up in Marion IN and went to Oak Hill High School and Heartland Career Center where she studied machining before graduating. She was super excited to get Hal Conode's last super comp-dragster allowing her to spend weekends at the races. Katie has always enjoyed learning new things and loves watching kids learn and grow. It is her hope to race at the Zmax dragway in Charlotte, NC someday with her dragster! We are thankful she is also on Mt. Olive Preschool team to lend a hand this year!















Director of Family Ministries
Miss Steph helps leads spiritual growth opportunities at Mt, Olive Preschool as a Mt. Olive UMC church staff member, Director of Family Ministries. Steph is always available to any preschool family who needs support, prayer and encouragement. Connect with her at stephr@mtoliveumc.com
Missy grew up in Hartford City and has a degree in Environmental Science and Sustainability. She and her husband, Kelly, have known each other since they were young children and once had a pretend wedding when they were kids! Today, they have three daughters, who happen to be her favorite people! Missy loves being outside in nature. Some of her favorite things are taking walks in the woods and scavenger hunts. Before working at the preschool, she was a Girl Scout Leader, hardware store manager, and is "Stihl Certified" (meaning she can put together all kinds of Stihl equipment). Miss thinks the best part of working with our preschool children is singing songs and crafting together. Mt. Olive is very fortunate to have Missy working with kids Mt. Olive!